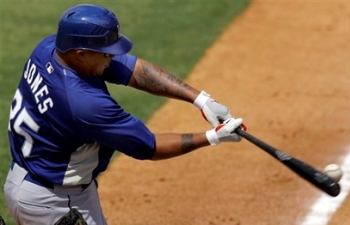 Well, sort of anyway.

The former superstar slugger signed a deal that pays him $500K if he makes the team, with a chance to earn an additional $1M if he reaches certain incentives...like not striking out 76 times in 200 at-bats, as he did in 2008, with a 37 OPS+ on the year.

Just think, he was halfway through a deal worth $36M when he was released.

For $500K he was worth a flyer for the Mets in my opinion.

Ok amigos...tell me this hasn't been the strangest off-season ever???