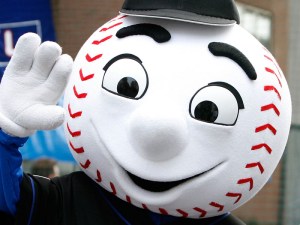 The headline reads, "Your chance to invade NY to boo the Mets, cheer the Phils", courtesy of NBC Philadelphia.

What they are doing is giving their Philly fans the Mets pre-sale password.

The "article" reads as follows:

Phillies fans now have the chance to boo for the home team at the New York Mets new stomping grounds.

Philly sports blog site The700Level.com posted the presale code to buy Phillies vs. Mets tickets for their two-game series in early May.

Here are the details for Phillies fans looking to make the short trip up the New Jersey Turnpike to Citi Field.

* Dates: Wednesday May 6 and Thursday May 7
* Presale Keyword: "REYES" (The code works -- we tried it out)
* For sale at Mets.com

The tickets might cost less than the gas to get there -- the Mets are advertising "tickets starting at $11."

So get out there Phillies fans and wear your red.
Yes, those that support the World Series champs have to resort to bush league tactics.
My question is this: if all those Philly fans come to NY to watch a game, who is going to be left in charge of the City of Brotherly Love's manure pile?