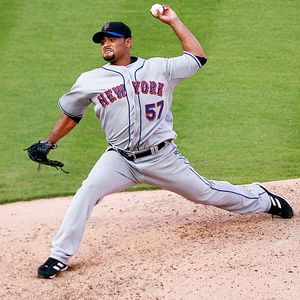 Can you shake off that 2-4 June in which you posted the 6.19 ERA?

The team needs you to get them a win.

3.0 games back of the Phils now, tied with the Braves, and also looking up at the Marlins.

Today marks the unofficial halfway point of the season--game 81.

The Mets will officially finish the unofficial first half below .500.

The Mets need you Johan, if there's any hope of getting to the All Star break at or above .500.

We're all tired of reading about the injuries, the fielding miscues, the lack of depth in the minors, and the black cloud that's hanging over the team.

Can you hear me Johan?

Go out and pitch a gem.